on Fri Dec 07, 2018 11:41 am
I do love a good wobble. In terms of the title race, it's far from over. To the point where Grenoble Foot is back in contention with Mets - edging closer and closer with each dropped points. It's going to take a series of poor performances to blow this lead, so I can't afford to repeat the antics of this month in May.
Against Nancy, we were without Giroust and Livolant. I think we only managed 2 shots on target and the goal itself was a corner. However, the kids returned in the following match;
Honestly, the complete lack of clean sheets is driving me insane. We keep conceding first for most games and after the fact, I am playing catch up. So the Defence is consistently weak and without our star players, who on the whole did play a lot less this month due to poor form, the team is considerably over-achieving. With my plans to move to a new league in the summer, I worry that Chateauroux will be gutted (both from retiring players and bigger clubs scooping up the talent) and they'll struggle to breach 20 points, should we secure promotion.
Part of my plans to address this has been through scouting. We need a new CB, LB and most likely, a new AM. I've made one signing official already.
TRANSFER NEWS
In a way, I am a little gutted about this. If I am to depart the club, it means I won't get a chance to see him in action myself. Turning 20 at the end of the month, he has made infrequent appearances for France at U-16 level through to U-20, so the potential is there. He's a tall CB but boy, does this kid have some pace. Next to Conde, he could form a solid partnership where they can play a higher defensive line (trust me, if I don't play with a deep line, I would concede 2 goals a match from through balls!). He doesn't really cover the loss of a ball playing CB, but that's not really my problem anymore...
I will keep an eye on how he gets on. I certainly wouldn't mind managing him at some point in the future if he grows as expected!
on Fri Dec 07, 2018 6:50 pm
Bloody nightmare. It started by letting Clermont constantly pull themselves back into the game, another draw and then double loses. 
Despite the shit month, there was some good news. First was Livolant v Clermont. Fuck knows what was up his arse but the kid was on fire:
And then the most underwhelming way to secure a title ever documented. Against Lorient we were confirmed as a Ligue 1 team next season. In the following loss to Troyes, we had mathmatically won the title.
Our Captain lifts the trophy (as his personal career draws to a close) and that's job done. Being real for a second, with one win in two months... I don't feel I deserve it! But thankfully the first 3/4 make me feel better about it!
One game of the season left and it's really a game that I want to go out and make up for these past two months!
on Fri Dec 07, 2018 6:59 pm
Brilliant.
Not like we even scored first hahah. I played all of the retiring players and it's fair to say they had mixed games...
Raineau, who for the most part has been distinctively average, actually bagged the assist for Giroust's equaliser! Only his second under my management (like I said before, it's not good enough) so that was a nice send off! On the other hand, Captain Bourillon...
May have been sent off for murdering one of their forwards... It worked out as it stopped what would have been a certain goal and we didn't concede. But what a great way to bow out! 
What a WUM
But that's a wrap! 
Coming up; end of season stats and the next stage of the journeyman career!
on Fri Dec 07, 2018 7:23 pm
END OF 2018 - 2019 STATISTICS
Final Table:
Team of the Season:
Individual Titles:
Goal Ranking:
Assist Ranking:
Player Statistics:
---
That's the lot! I depart Chateauroux having brought them into Frances highest division for the first time in their history!
As for my first role in management, there were plenty of ups but there was a fair share of lessons in there. We effectively set-up with a 4-3-3 exclusively all season. At first, it worked wonders! The goals were free-flowing and it was mostly thanks to Giroust coming into the team and having a fantastic season. But in the second half of the season, teams negated us by parking the bus and hitting us on the break. 
I don't really have a choice but to improve my team defensively. And with Scotland as my next destination, it feels like a perfect ground to build up a team as a defensive unit and counter-attack as my means of definitive style. It depends what sort of players I have at my disposal really!
As for a review of the players. There's not much to say. As a defensive unit, they didn't have a lot about them. Our GK bailed them out more than anything! The wingers were fine. Didn't really score or assist enough for my liking. Midfielders didn't contribute enough. We had no set-piece specialist. But collectively, they did a decent job and they were fantastic in supporting the two shining lights of the team. Livolant and Giroust are a fantastic partnership and they are playing a level that is beneath them. I'm sure they will get moves to bigger teams. They have too. I'll be keeping an eye on their careers!
But onwards and upwards! Off to Scotland we go!
on Sat Dec 08, 2018 12:35 pm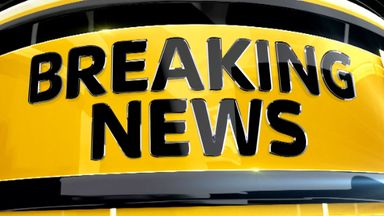 01 July 2019
Samuele Neels is confirmed Manager of  Scottish side Aberdeen on a 1-year contract, expiring July 2020
---
I confess that my comments on the initial assessment of Chateauroux were probably a little quick to judgement. There was actually a lot of depth to the talent available. On comparison, Aberdeen feels like a wasteland. I don't think I've seen a more poorly balanced squad. Here are the numbers for positions of the 27 players available.
GK [32]   Joe Lewis 69 
GK [34]   Tomas Cerny 67 
CB [23]   Scott McKenna 70 ✓
CB [25]   Tommie Hoban 70
CB [32]   Mark Reynolds 67 
CB [24]   Dominic Ball 64
CB [26]   Michael Devlin 59 
LB [32]   Andrew Considine 67
LB [19]   J MacKenzie 58 
RB [31]   Shay Logan 71 
DM [28]   Graeme Shinnie 73 

CM [31]   Greg Tansey 67 

CM [28]   Chris Forrester 65 

CM
 [18]   Dean Campbell 
61
✓
CM [20]   Lewis Ferguson 59 

LM [29]   Gary Mackay-Steven 70
LM [22]   Scott Wright 64  

RM [32]   Niall McGinn 70 

AM
 [21]   Frank Ross 
63
✓
AM [18]   E. Ross 58 

CF
 [24]   James Wilson 
71
✓
CF [27]   Stevie May 69 

CF [21]   Bruce Anderson 61 

CF [20]   Connor McLennan 60 

CF [23]   Sam Cosgrove 58 

CF [19]   D. Dangana 58 

---
 Why do they have six centre-forwards? And by CF's, I mean exactly that. Only 2 of them could feasibly be played on the wing. The rest? Trueborn Strikers. Which is a common trend amongst the squad. None of the LB's can play RB. All of the CM's primarily play CM with minimal experience at DM. So I'm left with a problem where I quickly need to pick a tactical set-up and to acquire players to provide enough depth through the season.

In terms of finances, we have a little more money to play with in terms of our Salary Budget, but Transfer Budget is almost identical. So I'm going to have to focus on Free Transfers and Youth Players more than straight-up purchases. I will see what's around and whether any of these players would fancy plying their trade in Scotland!
I've marked the players to watch within the current squad with a tick. Those who I believe will be the key players in the team with the potential to play above this level. 
I've been tasked with securing us a place in the Champions League next season, which is going to be a tough ask but not completely unrealistic. Certainly, I can not get this team relegated. They've never been relegated from the highest division since 1905. Pretty sure if I did that, I won't be making it out of Scotland alive. If I end the season in the bottom 5, I will limit myself to 0.5 - 1 star team at my next club. I don't feel I can challenge for the title with this team so I'm not even going to enter conditions for even doing that!
Let's get started!

Permissions in this forum:
You
cannot
reply to topics in this forum